​There is unrest in the kingdom of Paelsia. When an Auranos Noble murders Jonas' brother, Jonas lashes out. However, instead of exacting his revenge on one man, Jonas decides to use his brother's death to bring initiated change, change his brother always wanted. Inadvertently, Jonas becomes the leader of a revolution in the hope to end the oppression and impoverished state of the people of Paelsia.
Magnus is the son and heir to the King of Blood. His father is the ruthless king of Limeros, willing to sacrifice anything to get what he wants. Magnus must be very careful and cunning to earn his father's trust while at the same time, he attempts to protect his sister Lucia.
Princess Cleo has lead a life of privilege and splendor in the kingdom of Auranos. When she witnesses the murder of a poor Paelsian wine seller's son, she is forced into an engagement to the arrogant drunk, Aron Lagaris, the murderer himself. His actions in Paelsia have caused an uproar among the three kingdoms. Things quickly escalate from bad to worse and sets the kingdom of Auranos on the path to war.
A couple of years ago, I sought to read this series, however, I unwittingly began reading "Rebel Spring," book two in the series, believing it to be book one. I was completely confused and gave up on the series, until I discovered my error.
This novel follows the lives of four young teenagers in three separate countries after the tragic murder of young Jonas' older brother. Each of the four main characters have different backgrounds and situations that have fueled their current state of being. Some characters I found to be more relatable and likeable than others but found all four to be realistic, given their different situations.
The plot line is relatively fast paced, with the characters and the countries progressing to an ultimate conflict. The main character changes between the four characters regularly, but I was happy to discover there was not much need for "back-peddling" with each character switch despite the different locations and interactions that each character experiences.
All in all, I did enjoy this novel and am very glad that I read it. I cannot wait to read "Rebel Spring" and have it make sense this time.
I would give this novel four out of five stars and I would recommend it to fans of The Seven Realms series by Cinda Williams Chima.
I received my copy of this novel as a gift from my husband and I am currently seeking permission to use an image of the cover artwork above.

Powered by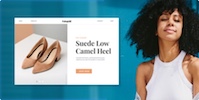 Create your own unique website with customizable templates.